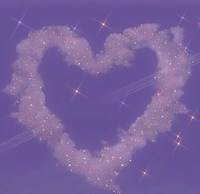 — january ✎
01. for some reason i kept falling asleep & felt exhausted almost the entire day. 02. sent an e-mail to my grammar professor, asked a friend to borrow money. 03. completed a grammar test which was supposed to take an hour, but I did it in ~20 mins, another possible crush, mom body shaming me. 04. going back home, cleaning, tidying, generally being HAPPY. 05. therapy session, therapist basically confirming I'm on the autism spectrum. leaving both uni chats on whatsapp and telling them I'm too stressed out, having a breakdown/meltdown over it. 06. double vision and generally being unable to walk, move, see properly the entire fucking day due to too many tegretol the previous day. 07. an exam I wasn't ready in. suicidal but with no intent to take action. taking too much tegretol once again. 08. ordered mcdonald's breakfast. then unable to see properly again. same thing as friday basically, just less intense. ordered a mushroom pizza in the evening. 09. did some self help work. cooked chicken stripes. felt good for the majority of the day!! watched a lot of the office and b99.
— march ✎
01. woke up with a ton of anxiety. wasn't a productive or social day at all. 😒 kept getting angry at little things. watched TV the whole day. mood dropped in the middle of the day for like less than 10 mins. ordered a few groceries (mainly cat food). at the end of the day moved to the study and felt better.
— april ✎
15. at grandma's. excited for the met gala. drank a ton of coffee. mainly just listened to music and watched TV. a very lazy day!!
— june ✎
01. cancelled therapy & felt very guilty about it, ugh. 02. cleaned the entire apartment, felt irritated on and off.
— july ✎
02. got tickets for the eras tour next year in Poland. felt over the moon. 25. ate potato pancakes, played scrabble with grandma, worked a bit.
— september ✎
13. only got 2 hours of sleep, mainly because i HAD to watch the VMAs. didn't do my academic writing homework, wrote the professor and e-mail, nearly fell asleep in class, felt sick and bad so i just went home after the 1st lecture, felt like a huge disappointment and a let down, kept taking xanax, kept falling asleep (never fully falling asleep), went to bed angry.
dec 6 2022 ∞
oct 1 2023 +