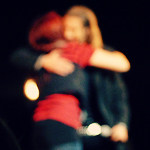 just because i need and want it. it's pathetic but i don't care. it's just that there are things i really want to write down and blaaaaaa. also i am not talking about my boyfriend here btw. just thought some random people should know while they read it. haha.. hahahaha. desperate thing.
saw him live:
we will rock you, köln, 16.06.2005
jesus christ superstar, essen, 13.03.2010
evita, dortmund, 26.03.2010
jesus christ superstar, essen, 28.05.20120
sommernacht des musicals XII, dinslaken, 14.08.2010
hinterm horizont, berlin
into the woods, kassel, 9.04.2011
sommernacht des musicals XIII, dinslaken, 09.07.2011
hinterm horizont, berlin

2.11.2011
2.12.2011
3.12.2011
4.01.2012
5.01.2012
31.03.2012
01.04.2012 matinee
01.04.2012
02.04.2012

wro meets rock, köln, 27.04.2012
hinterm horizont, berlin

06.05.2012
07.05.2012
05.07.2012
19.07.2012
21.07.2012

sommernacht des musicals XIV, 28.07.2012 - thank you :) just.. ah <3
hinterm horizont, berlin

16.10.2012
17.10.2012 - can i.. uhm wtf is happening?
18.10.2012
09.12.2012 matinee
  * 09.12.2012
favourite roles:
judas in jesus christ superstar
galileo in we will rock you
luigi lucheni in elisabeth
udo in hinterm horizont
favourite songs:
bohemian rhapsody (wwry)
who wants to live forever (wwry)
kitsch (elisabeth)
heaven on their minds (jcs)
judas' death (jcs)
superstar (jcs)
milch (elisabeth)
one song glory
burn for you
the show must go on
wenn du durchhängst (hiho)
mädchen aus ostberlin (hiho)
verbotene stadt (hiho)
was hat die zeit mit uns gemacht (hiho)
almost gone
a little help from my friends
where i want to be (chess)
seid willkommen in berlin (hiho fahrrad version)
radiosong (hiho 2.12)
i can't stand still (footloose)
favourite lines sung by him:
my soul is painted like the wings of butterflies. fairytales of yesterday will grow but never die. i can fly, my friends. (show must go on)
mama, i don't wanna die. i sometimes wish i'd never been born at all. (bohemian rhapsody)
selbst der härteste scheiß geht irgendwann vorbei. irgendwann vorbei... (wenn du durchhängst)
who'd ever think it such a squalid little ending, watching him descending just as far as he can go. (the deal)
people who are hungry, jesus (jcs, OH MY GOD I LOVE HOW HE SAYS JESUS LIKE UGH)
bin ich heute endlich König
hat mich ausgebrannt und verlacht (i don't even understand what he is singing there but i just mean the part at the very, very end of macht 2 (siegfried))
lass es liebe sein (the last two of it in macht 2)
i've been cheated by you since i don't know when [..] but i suddenly loose control, there's a fire within my soul (mr ABBA medley)
on first day night you find him where you want him. far from the crowds in the garden of gethsemane (blood money)
my soul is painted like the wings of butterflies (show must go on)
who waits forever anyway (who wants to live forever)
anywhere the wind blows (bohemian rhapsody)
ich wusste nicht wie (radiosong)
and i try not to sing on key (a little help from my friends sommernacht)
in late night waterfalls (as i'm leaving)
ohhh wenn das lenin wüssteeeeee (moskau)
what i love about him:
his smile - seriously... it does melt my heart!
his voice - sends shivers down my spine.. only few musical actors still have such a unique voice imo!!
his humor - or at least what i have discovered from this until now
his kindness - well, meet him at the stage door and you know what i am talking about :)
his humility - or at least that's what i think he is.. he doesn't really realize how many people there are outside who just really like him as a musical-actor.
his acting - i am still amazed by it & really like to see hin in a drama once!
his hair - sorry, but this just had to be on the fucking list. for obvious reasons.
all in all favourite moments:
we will rock you first row things (i cannot write it, seriously...)
getting on stage at jcs (will never forget that feeling in my stomache)
when he almost went away at stage door but i was the brave one to ask for a photo and he smiled at me and said: "natürlich, wollte mich ja keinem aufzwingen!" and you could see that he really was happy about this. idek.
asking us if we liked it and where we sat ahhhhhhhhhhhhhhhhhh
that look he gave me from the stage at evita (priceless, seriously)
when he told me how much he loves playing judas
when i told him at the sommernacht that it really was an awesome evening and he asked: "echt? das freut mich wirklich sehr" (I AM SORRY BUT HOW CAN YOU NOT LOVE HIM THEN?)
being one of the first people to see him as udo lindenberg in hinterm horizont
that he really came to the stage door before the show on sunday and had and took the time to talk and stuff (this really meant a lot to me)
even though he had no time in kassel he still was willing to take a photo with me
I GOT A FUCKING FREE TICKET FOR NEXT YEAR'S SOMMERNACHT DES MUSICALS HAHAAHAH
"er hat die schokolade dankend erhalten" :)
finally reading his name again on the hinterm horizont cast list ♥
this whole show in november.. really. woah.
he knew where the last photo was taken
also how he cared that i really wanted to see him on friday and everything - to come back to kindess, you know ;)
when i was standing at the stage door and i saw him coming
when i told him how many times i've already saw the show and how much i love it and he was really happy about it and told me: "das ist wirklich schön zu hören" and how he grinned
OH MY GOD when he pointed at me at "mein ding" and was really happy to see me - seriously, what was that? i've really been hoping for something like that since ages and then it happens in such a epic way??? he didn't just saw me HE FUCKING POINTED AT ME FROM STAGE!!!!
the photo - "..deswegen bitte einmal blöd gucken!" :D
the conversation at the stage door (3.12), how he shaked my hand at the end and said "dann bis zum nächsten mal!" ♥
the moment (19.04) when they released that serkan will be at the sommernacht, which came in a kind of crisis in my life & it just really made me fucking happy.
he hugged me when i gave him my chocolate
we talked a lot even though he didn't have any time
aaand then he hugged me again
he saw me from stage
HE SUNG FUCKING TOWARDS ME ON MONDAY WOOOOW
he thanked me for being the first to stand up and for partying and when i said he should greet everyone still sitting in the theatre from the crazy girl in the first row, he said "mach ich, da wird sicherlich jeder wissen wer gemeint ist!" (and i still wonder if he really did it or maybe forgot.. ;))
serkan walking towards the stage door with his girlfriend and his son on his shoulders <3
"danke dir nochmal!" - "na ich danke, dass es das ihr gibt" - "woah, okay.. woah" and holding his hand against his heart AS ALWAYS
him being all chilled at stage door (07/21/2012)
seriously giving me the microphone at the sommernacht
"ich danke DIR!"
later seeing the video, him being all surprised, cheering, applauding & later even shaking his head
thanking me again (10/16/2012)
he actually told me that he watched the video himself later and was thinking to himself how dumb he is, that he didn't pull me up on stage to sing the rest of the song
favourite co-actors/actresses:
josephin busch (perfect ♥)
christopher brose (bfs or what? :D)
drew sarich
willemijn verkaik
jessica kessler
máté kamaras
roberta valentini
roles he should play in the future:
graf von krolock (just because i love his tofi with jessica kessler and him talking about this role made me feel really freaking emotional about it)
fiyero (well.. after what i saw in november from his emotional udo performance i can really imagine him doing this change quite well)